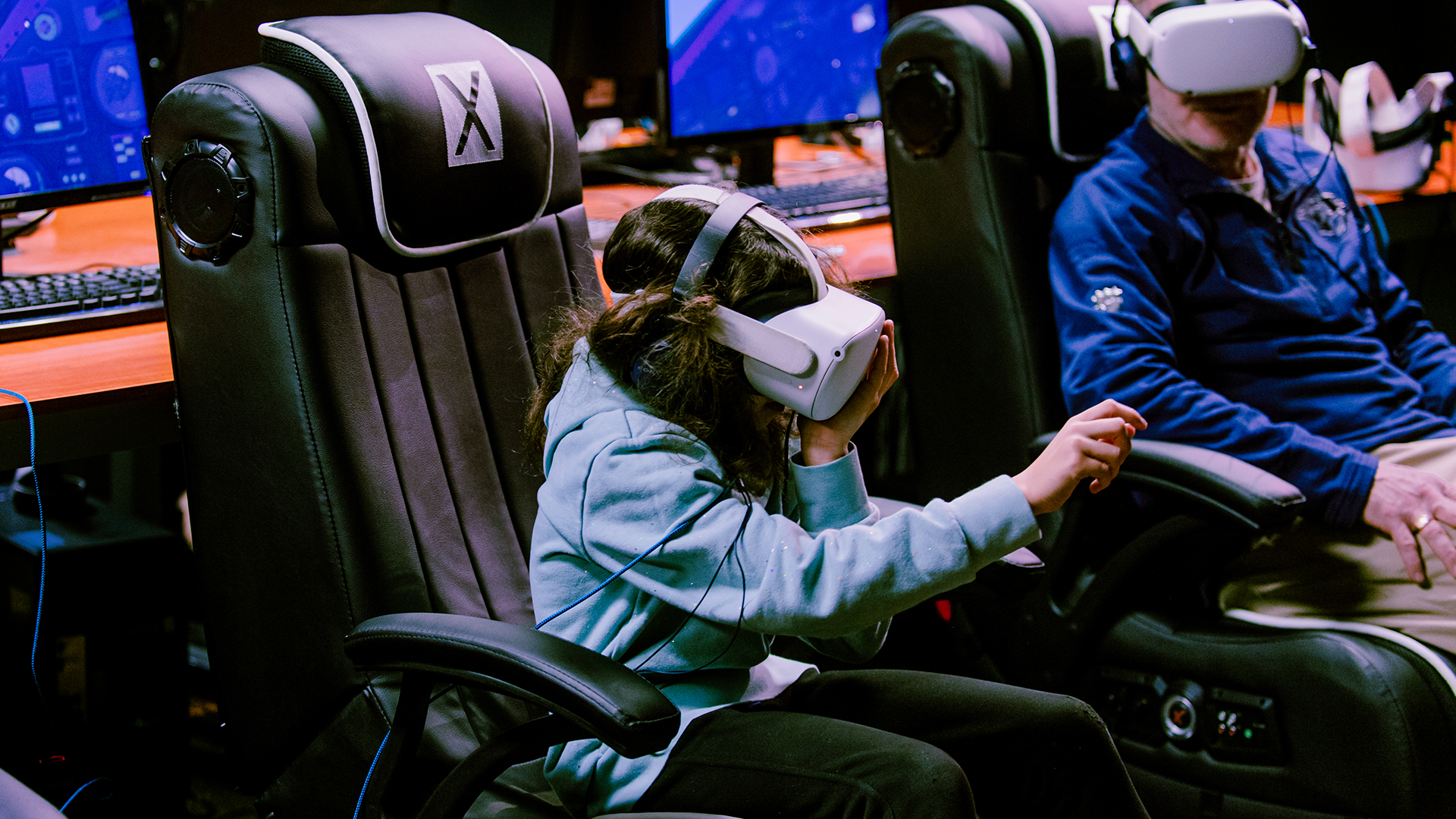 Apollo 11 Virtual Reality is the story of the greatest journey ever taken by humankind. This virtual reality experience is the recreation of the events which took place between July 16th and July 24th, 1969. Now, for the first time ever, you get to experience this historic event through the eyes of those who lived it.
You should not participate in this simulator if you have any inner ear problems, seizures, motion sickness or any other major medical condition.
General admission required
Subject to availability.